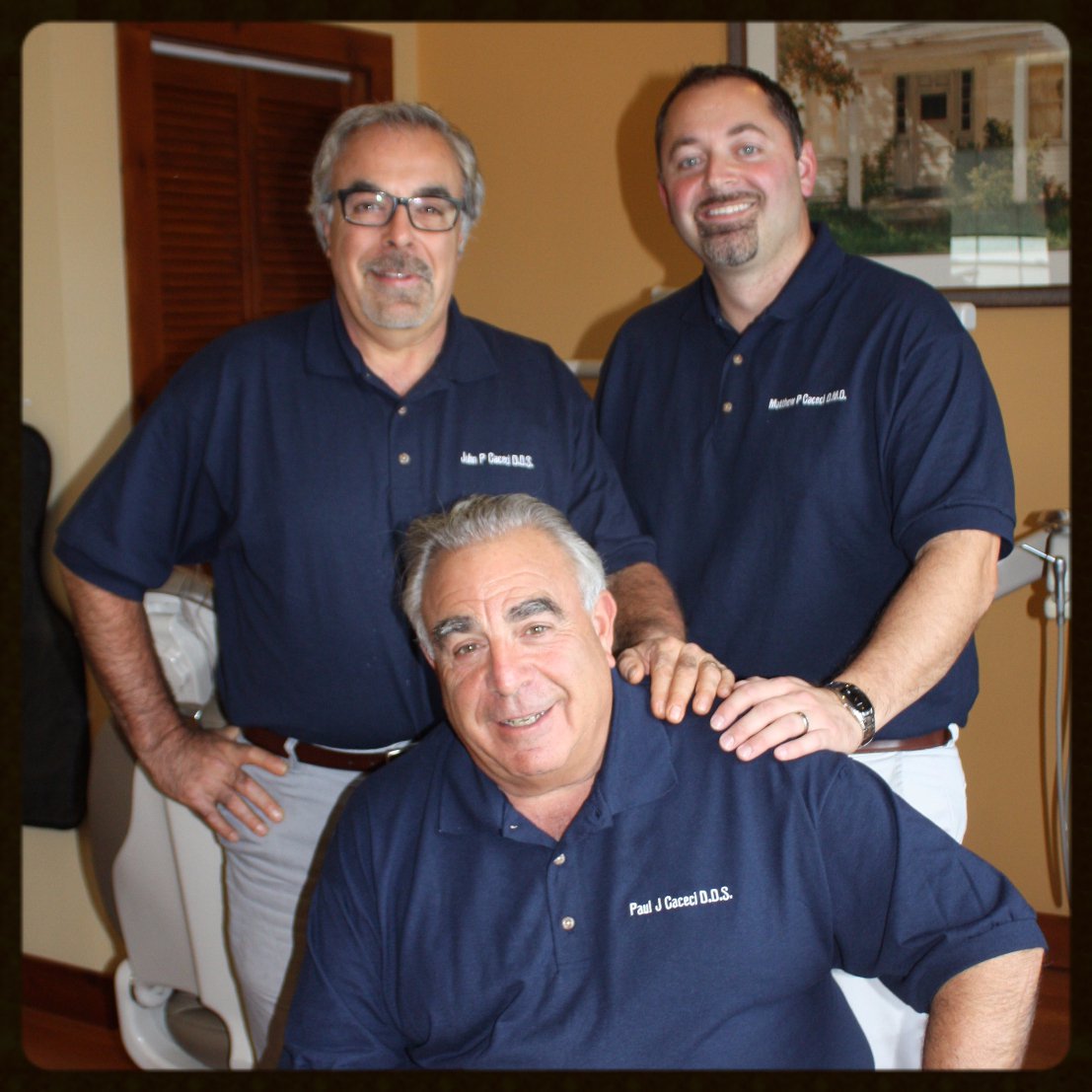 We are a general dental practice with two offices conveniently located in downtown New Milford and in New Preston/Washington. We believe no matter what insurance plan you have you deserve first class care with the best technology.
Our office was established in 1971 by the elder Dr. John Caceci, when he moved his practice from New York to New Milford. With their father as an inspiration, Dr. Paul and Dr. John decided to practice dentistry. Upon graduating from Georgetown University School of Dentistry in 1976, Dr. Paul joined his father in the practice. Dr John followed suite and joined the practice after he graduated from Georgetown in 1985. Dr. Matthew joined the family practice in 2017 when he graduated from Boston University Henry M. Goldman School of Dental Medicine.
The doctors are members of the American Dental association, Connecticut State Dental Association and the Danbury Dental Society.
We use top of the line dental equipment including the Schick digital x-ray system and employ state of the art sterilization equipment.
The doctors are continually re-educating themselves and their staff on the newest dental technology and approaches in order to offer you advanced, state of the art, comfortable dental care.
Apart from their ongoing commitment to excellence in dentistry, the doctors have completed extensive continuing education courses in cosmetic dentistry, including, but not limited, to crowns and bridges, mercury free dentistry, root canal therapy, fixed and removable prostodontics, implant restorations, periodontics and treating gum disease. Our office is also up to date on all OSHA and HIPAA compliance.
We also take great pride in our staff of hygienists. They, too, continue to educate themselves in the most up to date techniques for your oral hygiene, by attending seminars and classes developed specifically for them.